3D Deep Embossed Garden Fence Board
Product Detail
Product Tags
2 patterns of embossing for choosing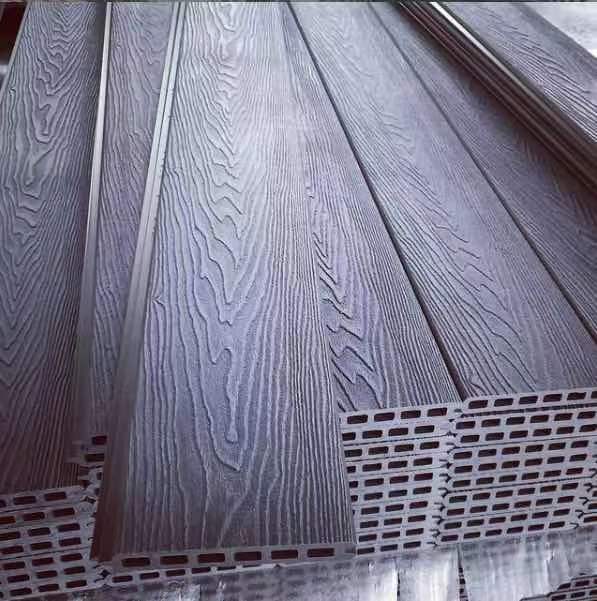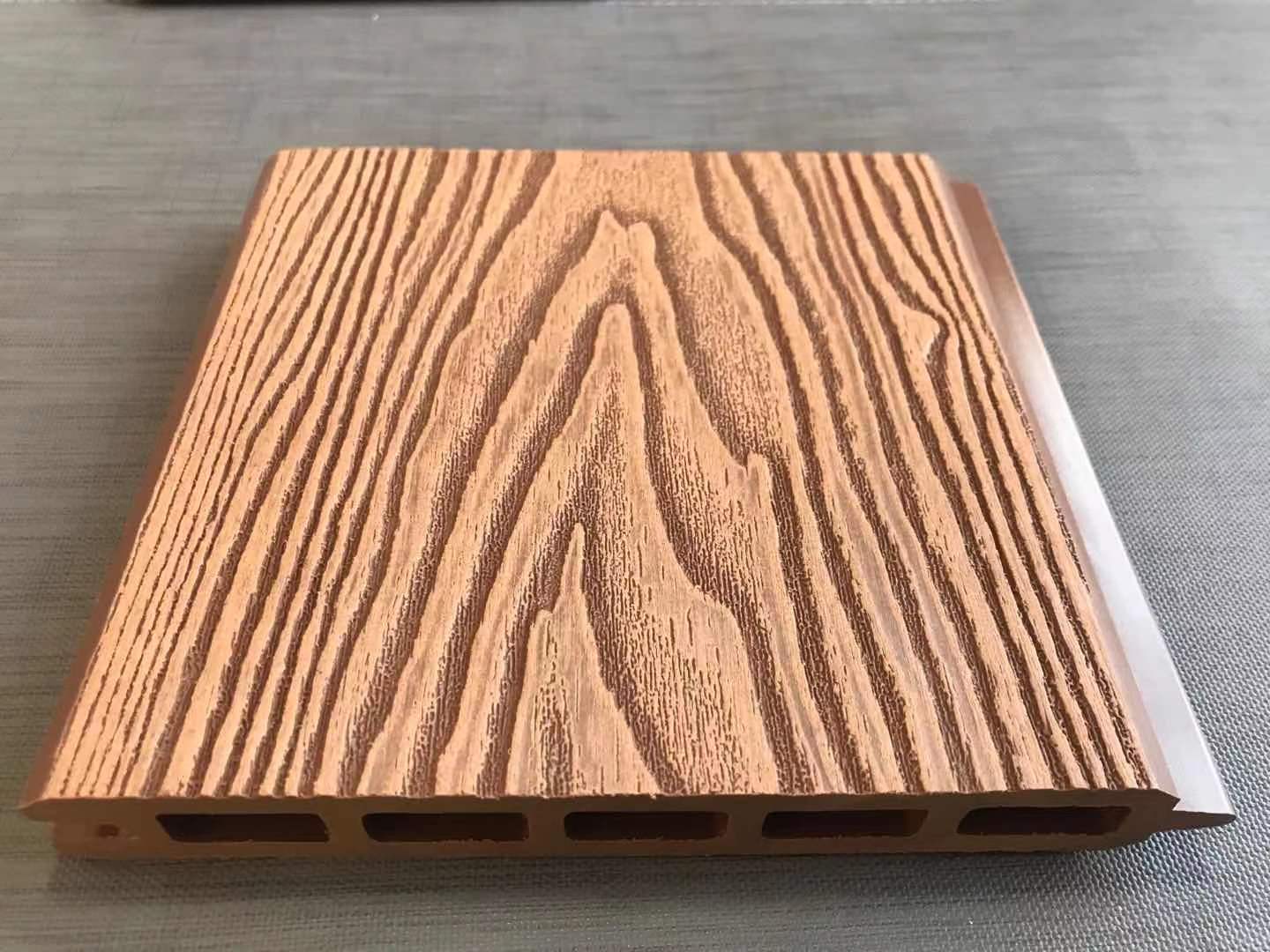 What is
Advantages
Used For
Installation
FAQ
Manufacturer
Feedback
WPC Railing & Fence
WPC Composite outdoor garden fence is made of 30% HDPE (Grade A recycled HDPE), 60% Wood or Bamboo powder (Professionally treated dry bamboo or wood fiber), 10% Chemical Additives (Anti-UV agent, Antioxidant, Stabilizes, Colorants, Lubricant etc)
WPC composite fence not only has real wood texture, but also has longer service life than real wood and requires little maintenance. So, WPC composite fence is a good alternative of other wall decoration.
WPC (abbreviation: wood plastic composite)
Advantages of WPC (Wood Plastic Composite)
1. Looks and feels like natural wood but less timber problems;
2. 100% recycle, eco-friendly, saving forest resources;
3. Moisture/Water resistant, less rotten, proven under salt water condition;
4. Barefoot friendly, anti-slip, less cracking, less warping;
5. Requires no painting, no glue, low maintenance;
6. Weather resistant, suitable from minus 40 to 60°c;
7. Easy to install and clean, low labor cost.
WPC Outdoor Garden Fence Used For?
AVID WPC Outdoor Garden Fence have Better Privacy, fence has following good performance: high pressure resistance, weather resistance, scratch resistance, waterproof, and fireproof.
WPC Outdoor Garden Fence Installation Guide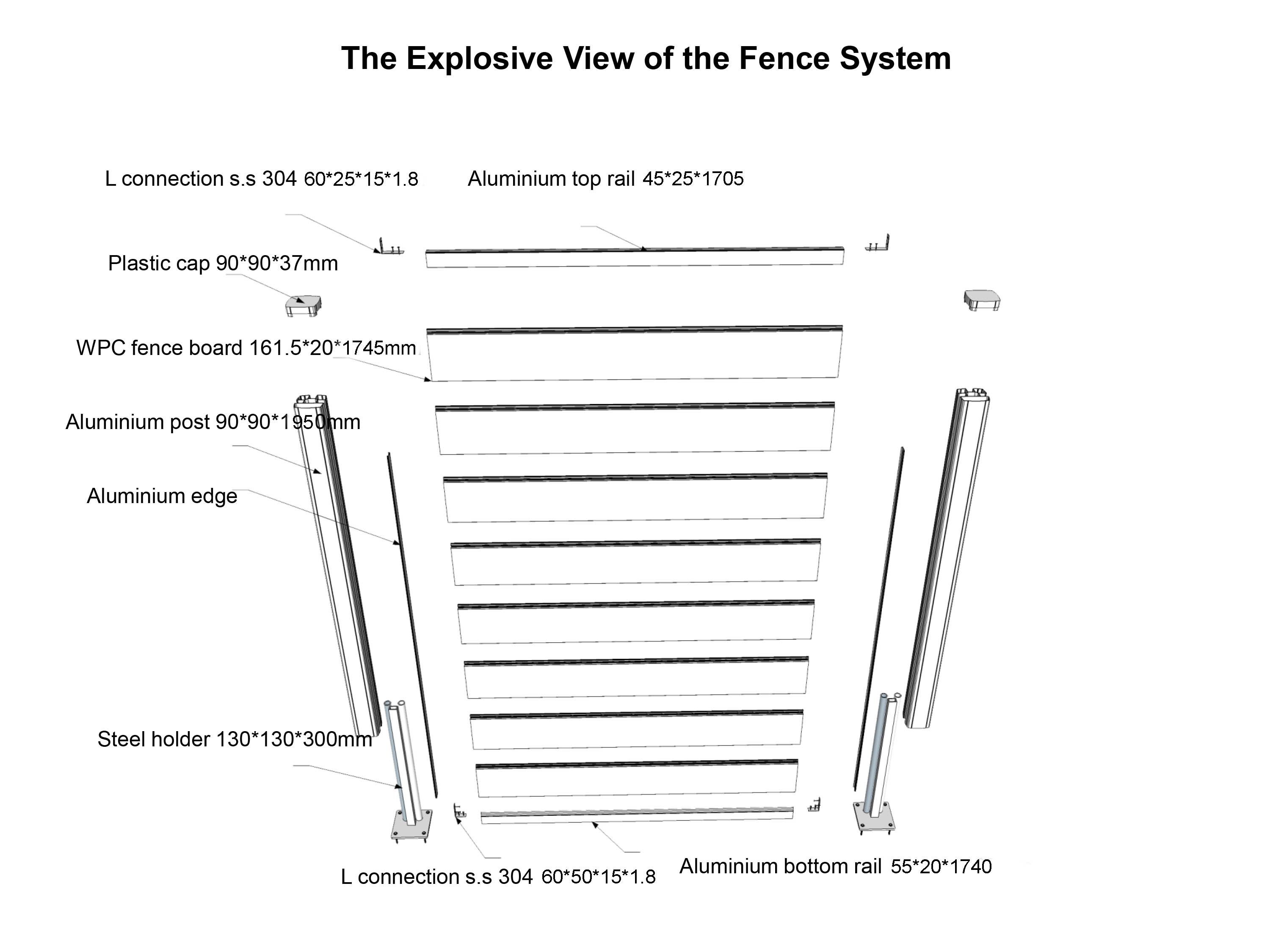 FAQ
 What's your MOQ?
For wood Flooring, our MOQ is 200sqm
 What's the best price for your products?
We will quote you best price base on your order quantity. So please advise the order quantity when you make an inquiry.
 What's the delivery time?
The delivery time is about 20 days(by sea) after get the deposit payment.
 What's your payment terms?
Our payment term is T/T 30% deposit, the balance payment against the BL Copy.
 What's your packing?
At general, packed by pallet or small pvc package.
 How can I get the samples?
We provide FREE samples if you agree to take care of the expressing freight.
With the research and development of wood plastic composites, the plastic raw materials for the production of wood plastic composites include not only high-density polyethylene or polypropylene, but also polyvinyl chloride and PS. The process has also developed from the earliest single screw extruder to the second generation conical twin-screw extruder, and then to the preliminary granulation by the parallel twin-screw extruder, and then to the extrusion molding by the conical screw, which can make up for the difficult plasticization, poor aging resistance, poor creep resistance, poor color consistency and durability, and tensile strength. After years of research and development and accumulation, WPC materials manufactured by many scientific research institutions and Hanyong plastic new materials in China can fully reach gb/t 24137 and ASTM d7031; ASTM D7032; BS DD cen/ts 15534-3.
Scope of application
One of the most important uses of wood plastic composites is to replace solid wood in various fields, of which the most widely used is in construction products, accounting for 75% of the total amount of wood plastic composites.