After more than 3 years' absence of the world wide shows since 2020, Sentai WPC Group comes back and will attend Batimat France show in this Oct with its full range new product.
Our stand information is,
Batimat France
Oct 3d to 6th 2022
HALL 5 B091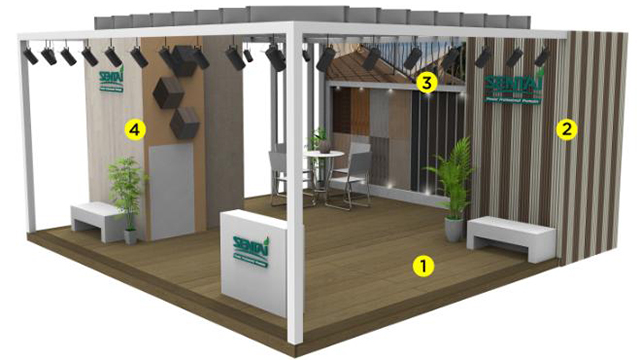 Batimat will be held from October 3-6, 2022 at Parc des expositions de Paris-Nord Villepinte, Paris, France.
Batimat has been connecting innovation professionals for 60 years. It is the place where construction and architecture professionals meet to share and select the innovative products and solutions for the buildings of today and tomorrow. Batimat is the exhibition for promoting and offering a preview of innovations for decision-makers on the French and international markets.
Over the years, more than six million people have attended this exhibition and over 12000 products and solutions have been exhibited.
Batimat is also a unique opportunity to discover innovations in the construction sector. Take part in demonstrations and get training in new techniques, technological advances and regulatory changes in the industry.
This time Sentai WPC Group will also take the latest revolutionary composite items, including decking, cladding, pergola beams and flooring and if you are available to be there at that time, you are warmly welcome to drop by our stand and have a check.
---
Post time: Jul-26-2022
---
Previous: