Regalboard-Molded grain from real timber with most woodlike aesthetic surface
Product Detail
Product Tags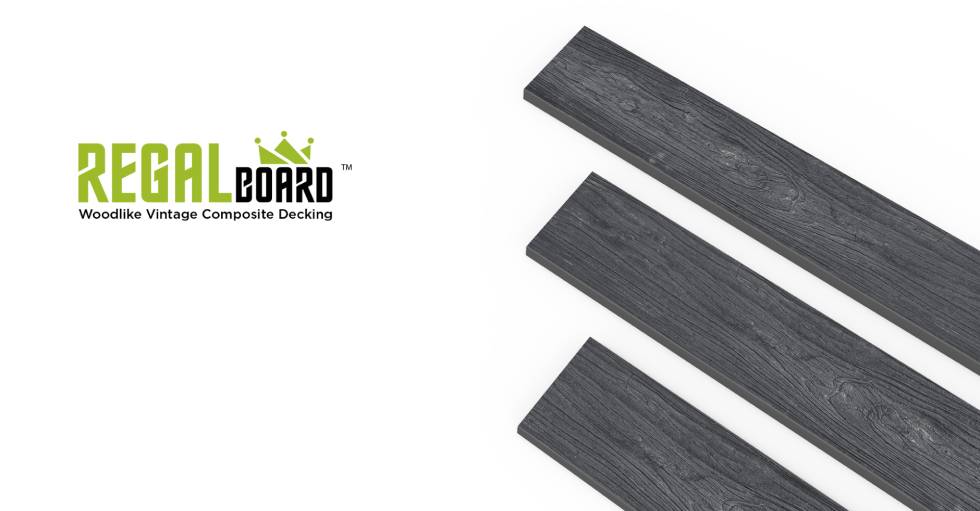 Exquisite Craftwork, Wood-Free Durability.
Regalboard employs the latest surface treatment technology to deliver the most unique and natural decking outlooks with superior performance in all dimensions.
Every moulded wood grain is finely carried out by experienced artisans with much meticulosity, and will never be 100% alike in that of any other product in market.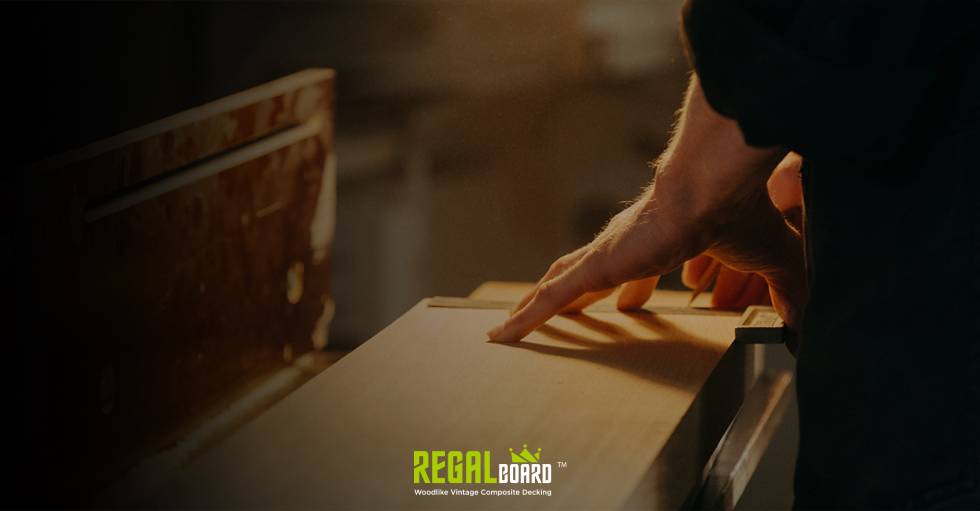 Just More Than Wood
We Do Not Fell Wood, But Create Wood-Like Building Materia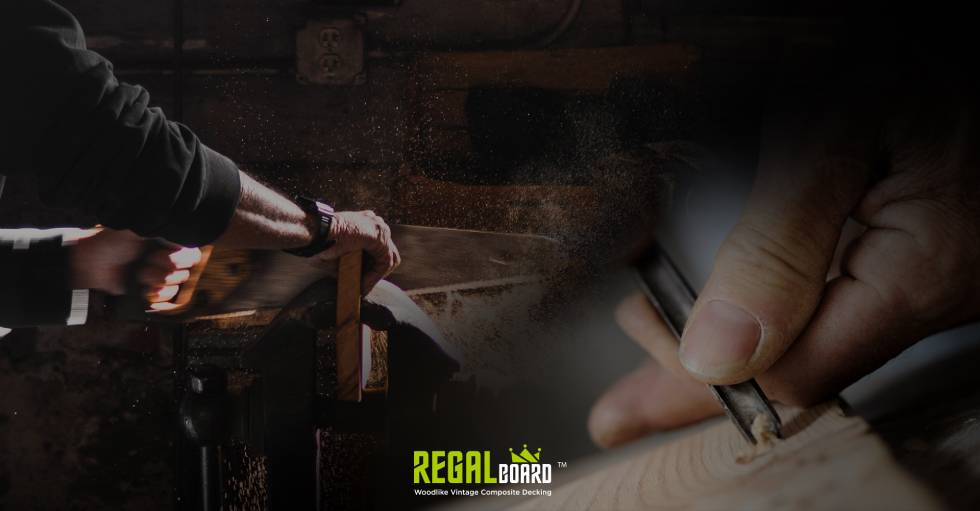 Distinctive Grain Pattern
Customize a Terrace That Only Belongs to You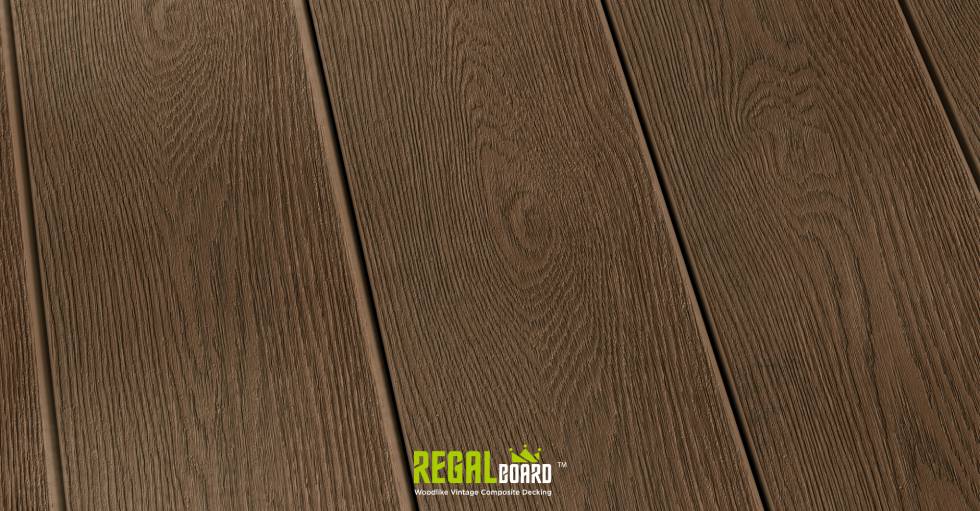 Minimum Repeated Appearance
By molding from real wood species we duplicate the grain pattern
To ensure every piece of the board is unique and rare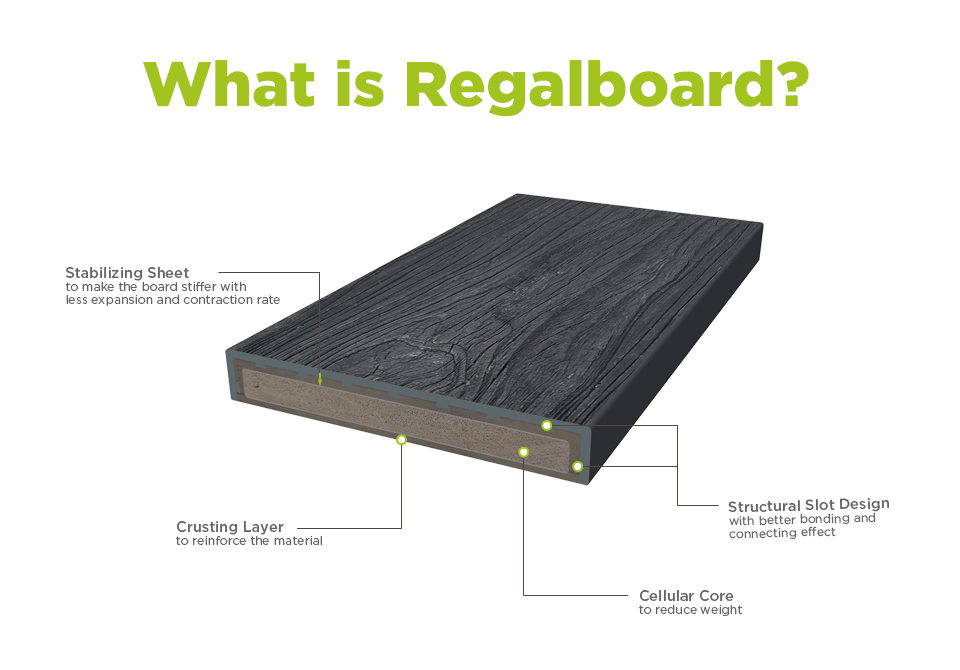 Natural Look

30 yrs Warranty

Scratch/ Fire/ UV/ Fade/Stain/ Wear Resistant

Low maintenance

Anti-Slippery

Rot & Crack Resistant
Free of Plant Fibers   Prevent Termintes/ Rot/ Fungi
Smaller Moisture Absorption Rate    No Crack Nor Split
SELLING POINTS
1. Extreme Similarity to
Real Wood
Molded from Real Wood
Artisan Process - Unique and Rare
Minimum Repeats
12 molds 8colors
2.Reinforced Core Material
with Higher Loading Ability
Crusting Technology
Lighter Core Material
Superior Mechanical Performance [1]
4Times Stronger Than Competitor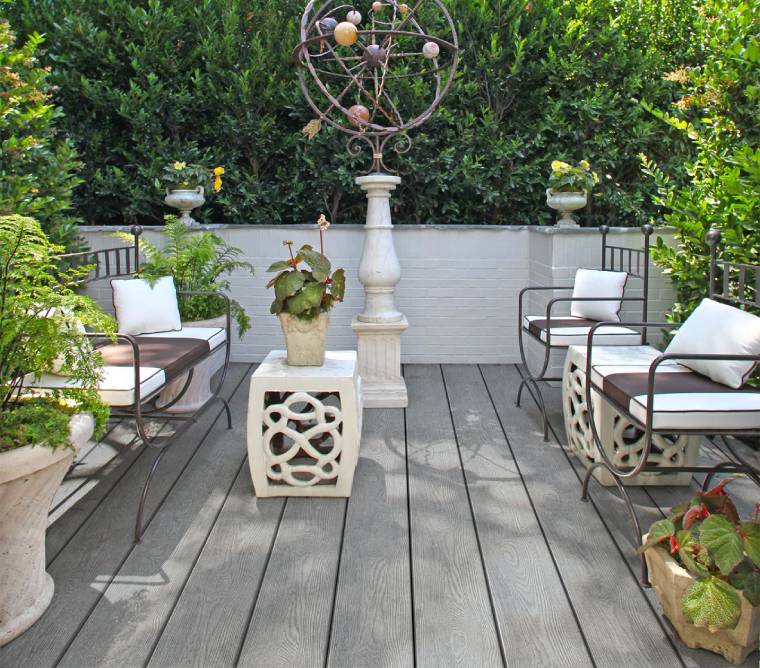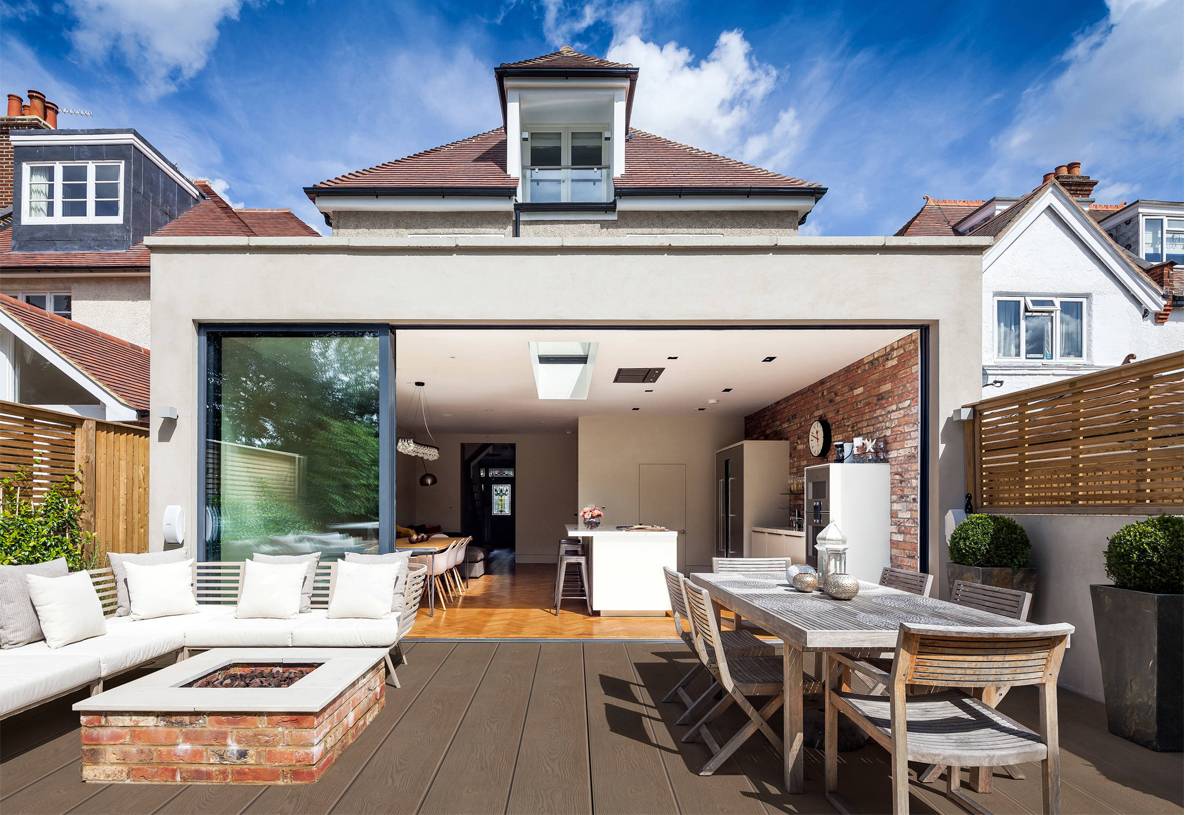 3.Lower Rate of
Expansion & Contraction
Stabilizing Sheet
Optimize E & C Performance
4.Great Bonding Performance [3]
Safer and Tighter core
Smart structural slot design
Faultage Elimination
5.Cap Material-More Durable
Special Engineered PU Material
Soft Surface
Anti-abrasion & Scratch [2]
Evenly Distributed Capping
6.Invisible Screwing Solution
PU Material Allows Fixing Screws
To be Absorbted without Head Shown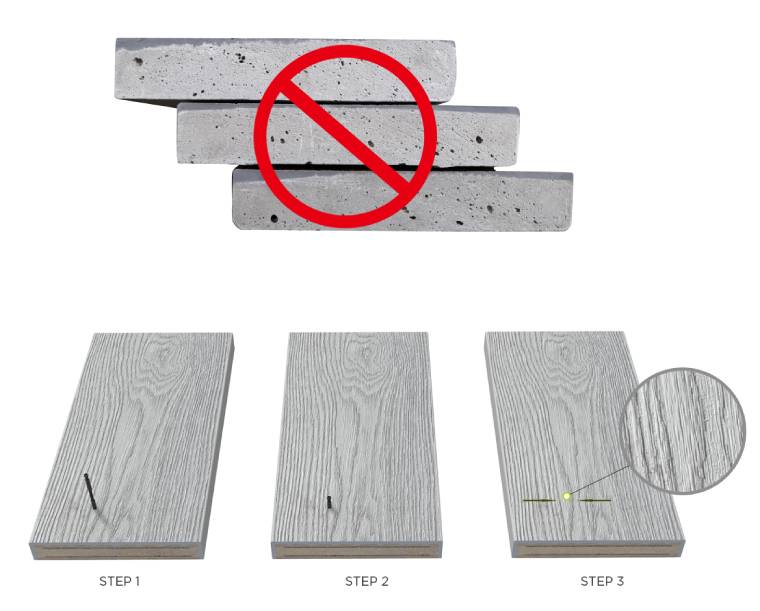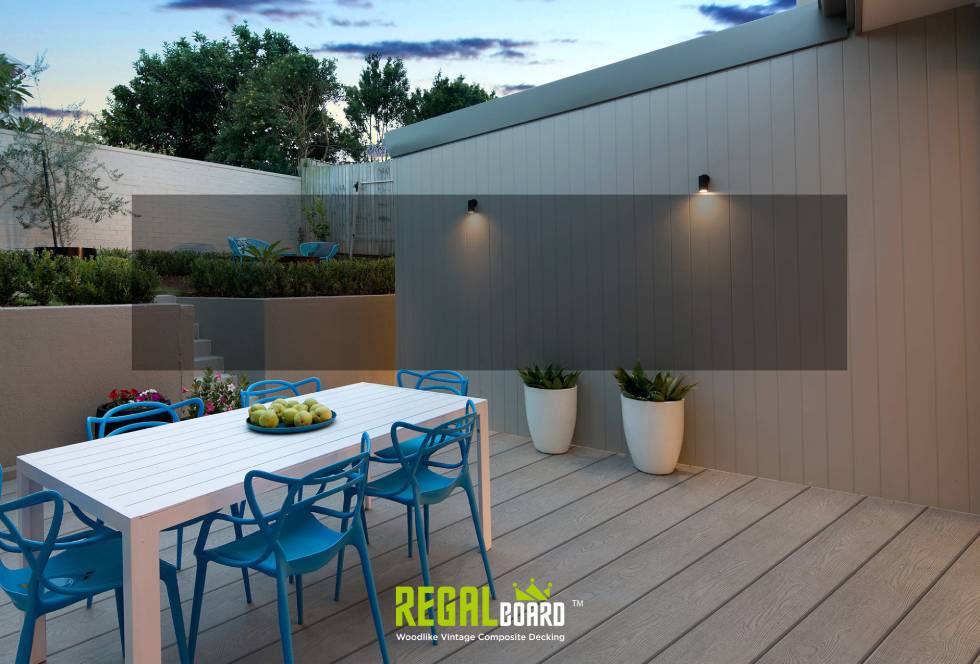 Family Friendly
Allows You to Really Enjoy the Outdoor Leisure Time
Due to the soft PU material characteristics
The board offers elastic comfortable feeling
Which ensures none harmness to children or drawback to the old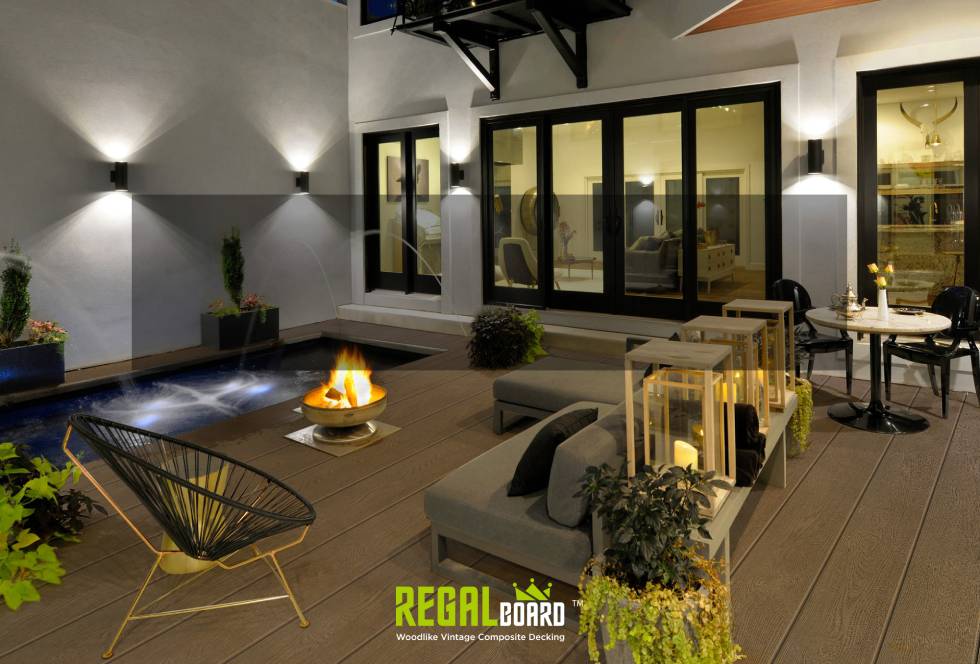 Reliable Durability
Reinforcement technology tremendously optimized
the board's mechanical performance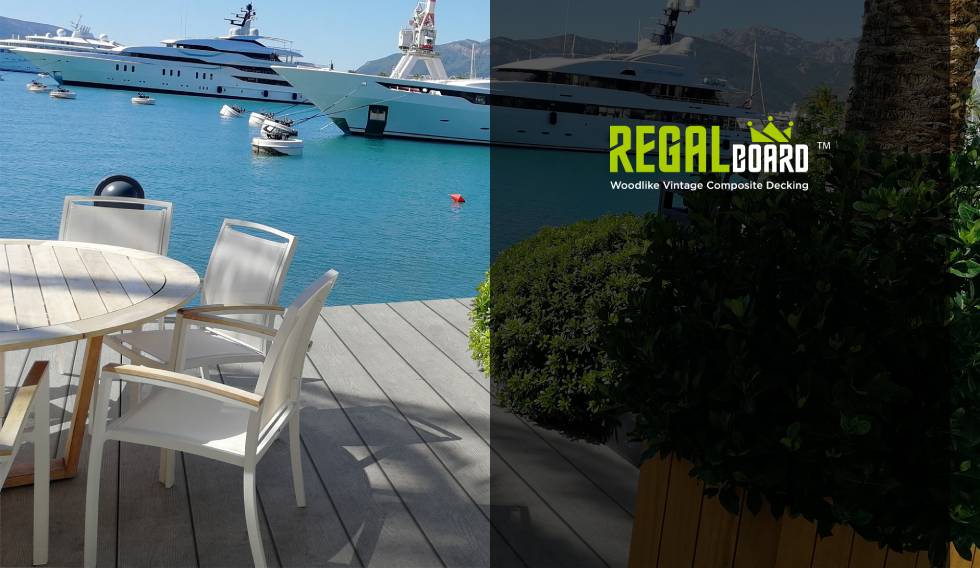 Low-weight Low-maintenance
Regalboard, with special engineered soft cap, no splinter  or  other  drawbacks  like scratches,  or hurts will occur to  pedestrians  even  when  they walk on it barefooted. Also the particular structure design and reinforcement technology enable lighter weight and greater durability.

Why Choose Us?
Choose Sustainable Decking
1.Reinforced core material with higher loading ability
Thanks to the well master of the crusting technology, we achieved to make the core material weight lighter, while keeping the board with superior mechanical performance, like anti-bending and etc.
2.Cap material-More durable
By adopting the speical engineered polyurethane material, we are able to get a soft surface while keeping up with extremely good anti-abrasion and anti-scratch performance effect.
3.Bonding performance between cap and core -Tighter and Safer
Smart structural slot design with better locking effect to ensure better bonding performance and elimiate faultage.
4.Stabilizing sheet to ensure lower expansion and contraction rate
Due to the PVC material characteristics, it has larger expansion and contraction rate comparing with other PE composite, thus stabilizing sheet is planted into the core part to optimize the expansion and contraction performance.
Besides these, we wish to share more with you,
...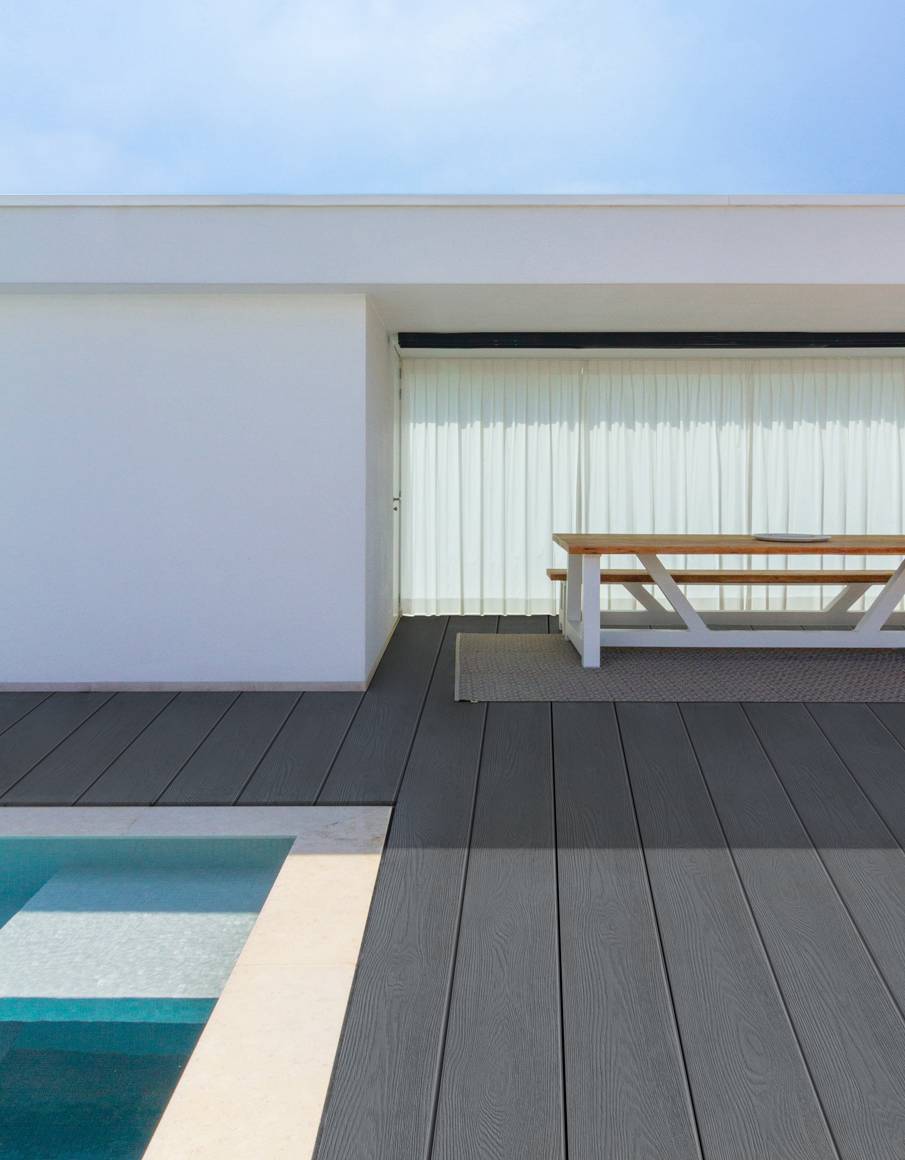 More RegalBoard, Less Carbon Emission
This is an ambitious programme and commitment, which needs every single one of us to be involved to better fulfill it.
As a Community of Shared Future for Mankind, we need to have action on energy saving, carbon emission mitigation,
promoting circular economy with sustainable, recyclable product.
The world has come a long way on climate crisis, although over the last several years,
we have seen governments around the world desperately grappling with
the development right and carbon emission commitment,
the COP26 ensures most of the world is now covered by
Net Zero Carbon Emissions commitment.
The following are some of the main economies' Net-Zero Target,

China, Carbon Neutrality in 2060, written in government policy document
USA, in 2050, pledge
UK, in 2050, in law
Germany, in 2045, in law
France, in 2050, in law
South Africa, in 2050, pledge
Australia, in 2050, pledge
Brazil, in 2060, in policy document
.....
Status of net-zero carbon emissions targets
The inclusion criteria for net-zero commitments may vary from country to country. For example,
the inclusion of international aviation emission; or the acceptance of carbon offsets.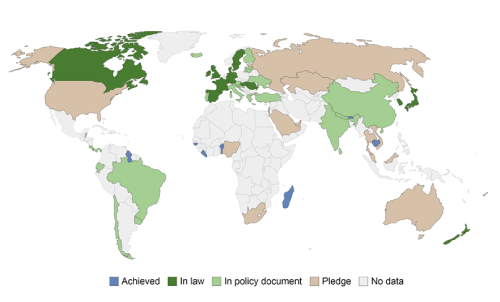 Source: Net Zero Tracker. Energy and Climate Intelligence Unit, Data-Driven EnviroLab, New Climate Institute,Oxford Net Zero.
Last updated: 2nd November 2021. Our World In Date.org/co2-and-other-greenhouse-gas-emissions · CC BY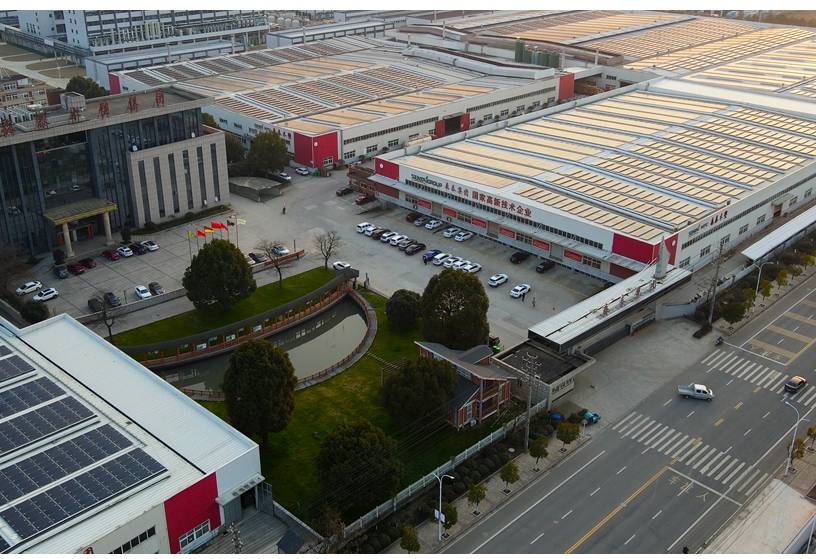 Green energy, green development
From the right data, it indicates that the main carbon emissions are from the electricity/heat production and manufacturing/construction sectors. Thus, in pursuit of true sustainable development, Sentai built solar panels with an area of about 135,000 square meters on the plant's roof, which can generate 46,000 kiloWatt-hour electricity on a daily basis, which is equivalent to 43 tons of CO2 emissions per day by coal. The solar panels generated green and clean power were used to feed the machines to extrude our RegalBoard, just with the aim of leaving less carbon footprint and create a greener development.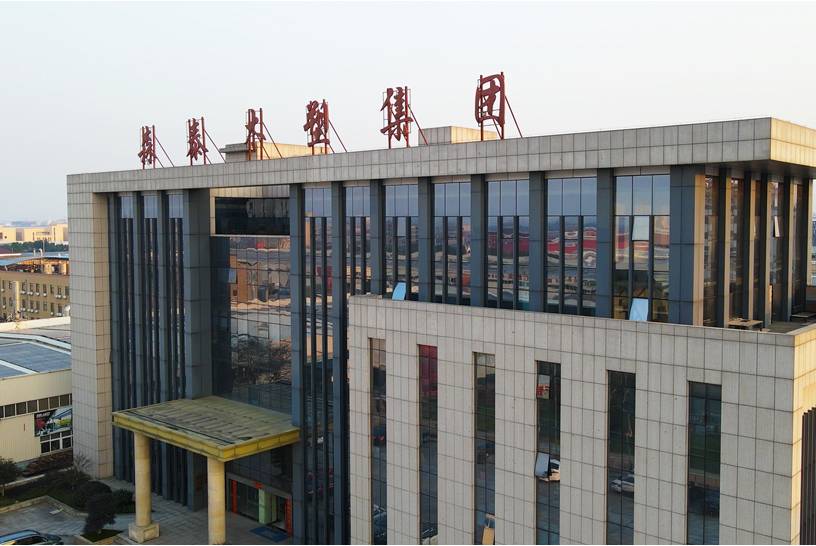 Greenhouse gas emissions by sector,China
Greenhouse gas emissions are measured in tonnes of carbon dioxide-equivalents (CO2e)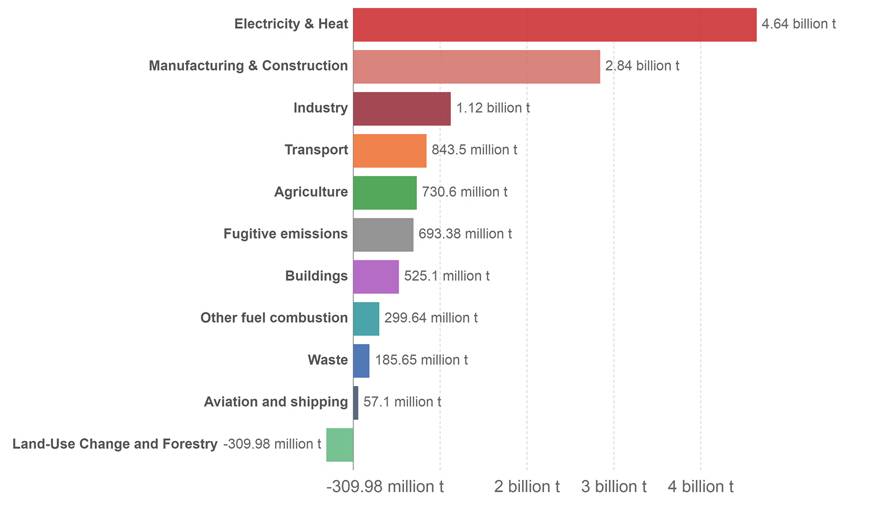 More RegalBoard, Less Waste
*Turn the waste to wealth

Our RegalBoard core material is with more than 30% recycled PVC material from wasted SPC flooring, window/door frames and etc. These wasted PVC material are ground and then turned into a mechanical blend to be reused for extrusion.Every 1000kg RegalBoard you bought means a 300kg PVC waste material recycled.
*Recyclable product,  sustainable and eco-friendly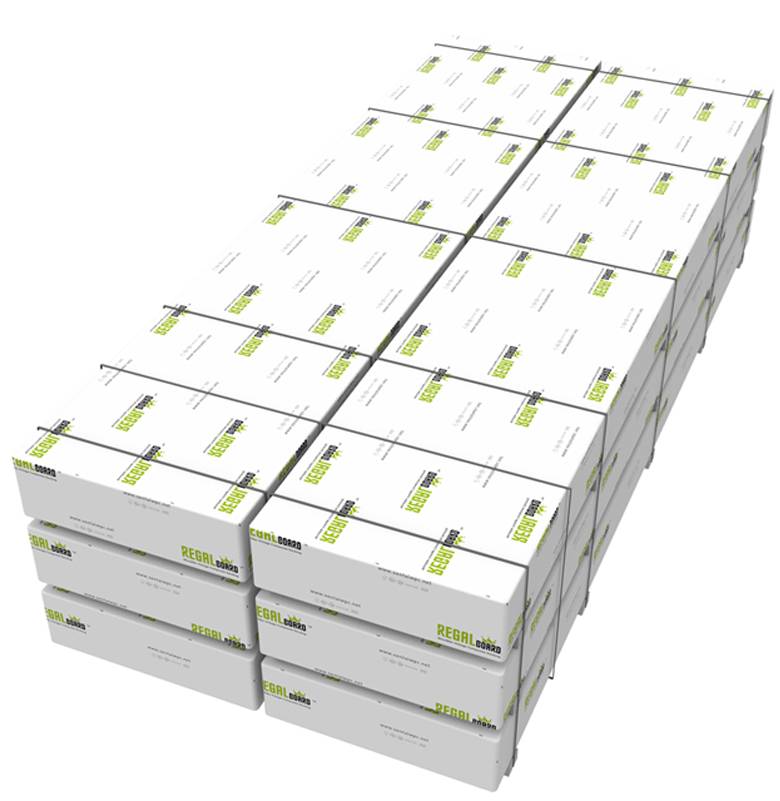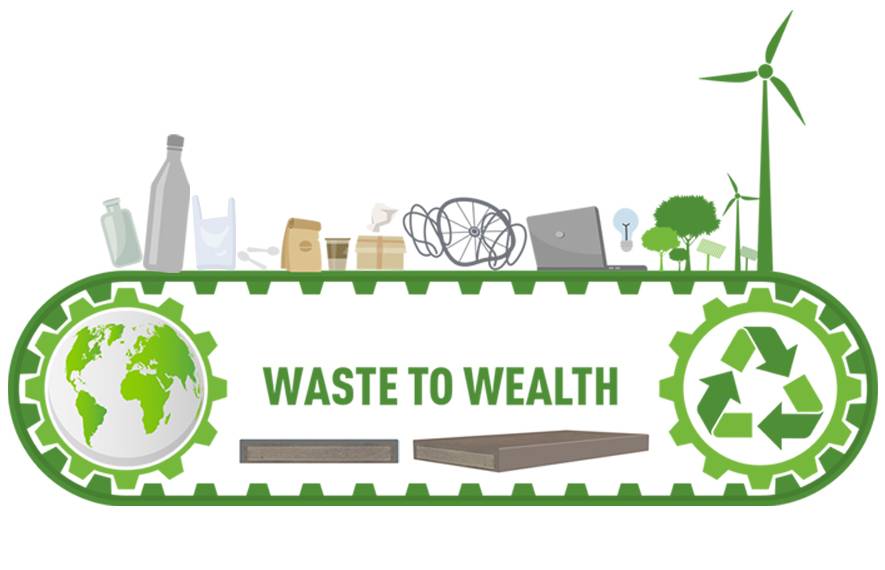 90% of our RegalBoard material is recyclable, which can
be collected and reprocessed for reuse to achieve
sustainable and eco-friendly product circle life.
Recyclable,  Sustainable
More RegalBoard, Less Deforestation
"As recently as the 19th century tropical forests covered approximately 20 percent of the dry land area on Earth. By the end of the 20th century this figure had dropped to less than 7 percent..."We endeavored to harvest less forest and keep our planet greener. Thus wood replacement material RegalBoard was developed. Now every 1000kg RegalBoard we produced is equal to save one and half 30-year-old eucalyptus trees, and will reduce 1 m³ deforestation.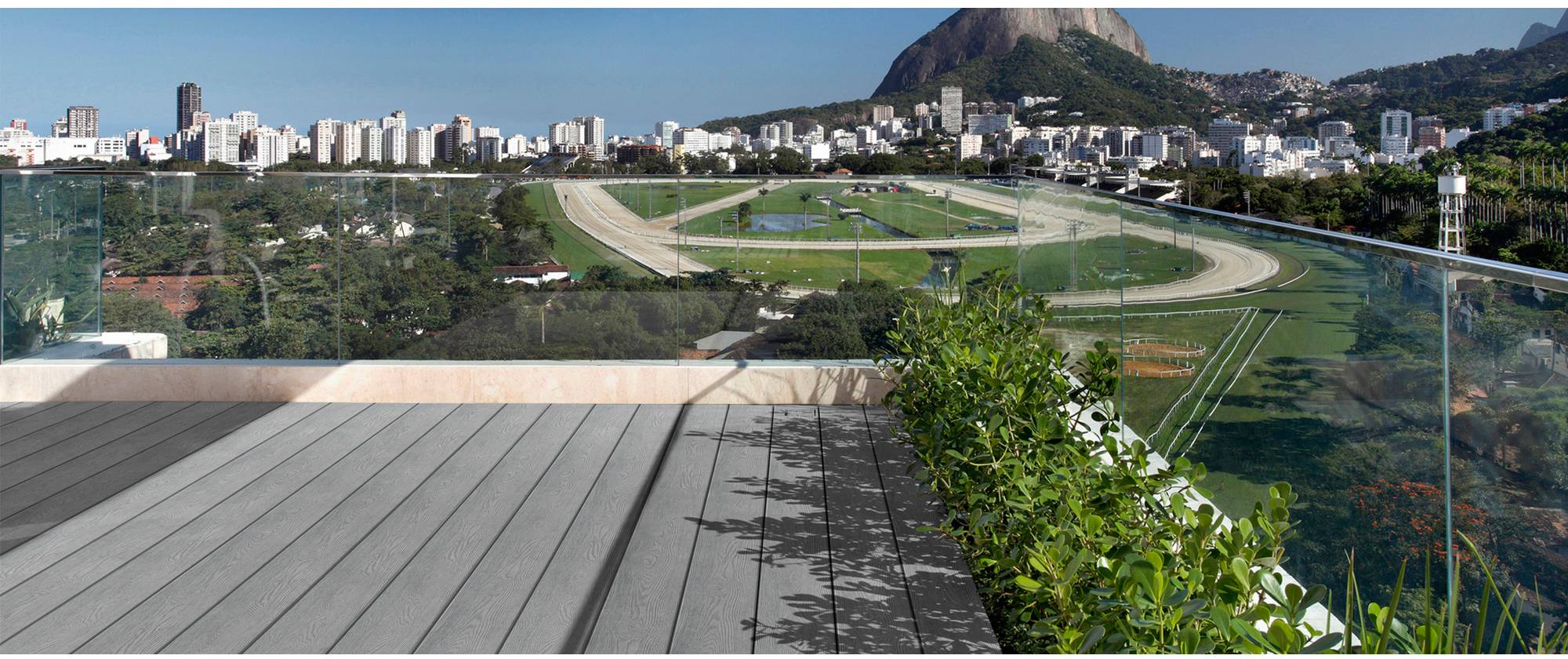 Replace the wood,
reduce the deforestation
Mechanization in the form of chain saws, bulldozers, transportation, and wood processing has enabled far larger areas to be deforested than was previously possible. So it's really easy to fell the forest, but if you agree with us, please join us to have action for deforestation.
More RegalBoard, Less Deforestation.