After more than 2 years' continual improvement and heavy invest, in August, 2021, Sentai WPC Group's Test Center(registration no CNASL 15219) was successfully approved by CNAS and was certified that our lab met the ISO/IEC 17025:2017 request, qualified to carryout the accreditation mentioned tests and issue relative test reports, which will be recognized by the agency who signs mutual recognition with CNAS.
Here we are proud to announce that we are the first CNAS Certified lab in China's WPC industry.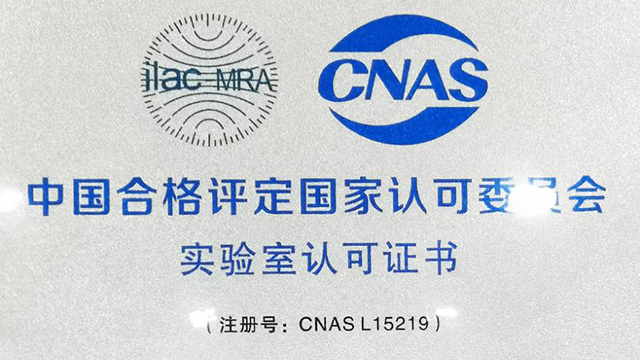 What is CNAS
China National Accreditation Service for Conformity Assessment (hereinafter referred to as CNAS) is the national accreditation body in China that is responsible for the accreditation of certification organizations, laboratories and inspection bodies, which is established under the approval of the Certification and Accreditation Administration of the People's Republic of China (CNCA) and authorized by CNCA in accordance with the Regulations of the People's Republic of China on Certification and Accreditation.
Purpose
The purpose of CNAS is to promote conformity assessment bodies to strengthen their development in accordance with the requirements of applicable standards and specifications, and to facilitate the conformity assessment bodies to effectively provide service to the society by means of impartial conduct, scientific means and accurate results.
International Mutual Recognition
China national accreditation system for conformity assessment has been a part of international accreditation multilateral recognition system, and is playing an important role in it.
CNAS was the accreditation body member of International Accreditation Forum (IAF) and International Laboratory Accreditation Cooperation (ILAC),as well as the member of Asia Pacific Laboratory Accreditation Cooperation (APLAC) and Pacific Accreditation Cooperation (PAC). The Asia Pacific Accreditation Cooperation (APAC) was established on 1 January 2019 by the amalgamation of two former regional accreditation cooperations – the APLAC and the PAC.
If you want to know more about our lab, about our test ability and product quality, please feel free to contact us.
---
Post time: Jul-26-2022
---
Next:
Dubai Exhibition Big 5